ALL COUNTRY - ALL ORIGINALS - ALL THE TIME
Recent Tracks Sponsored By
Request Original Country Music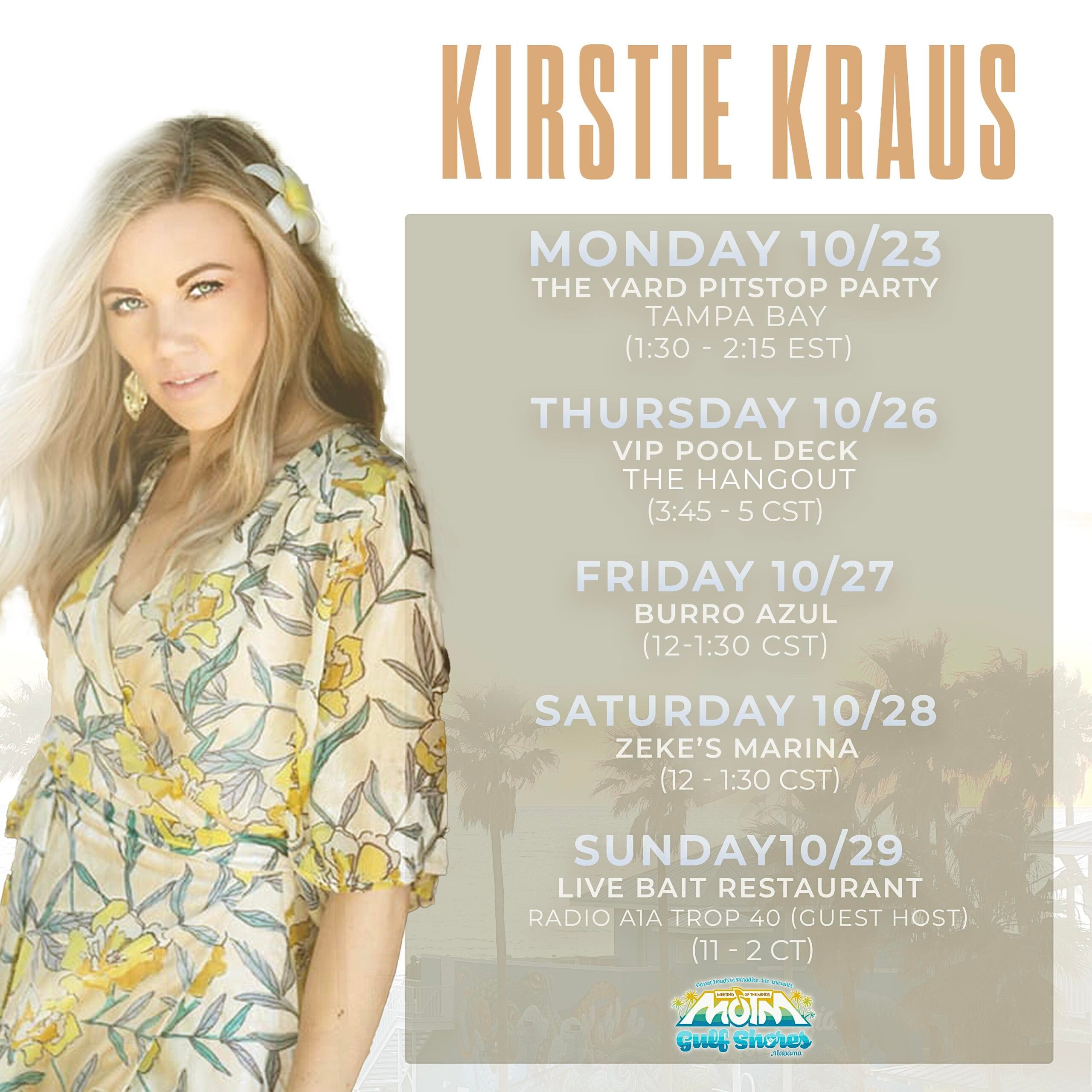 She's thirsty for love and magic, for joy and sunshine. She's thirsty for compassion andauthenticity. And more than anything, she's thirsty for anything that sets her soul on fire.
Kirstie Kraus carries her thirst in her songwriting, in her live shows, and in her everyday connection with other kindred spirits. Nowhere is her appetite more quenched than on
a stage in front of her fans, appropriately named "Thirsties". Her confidence naturally shines under the bright lights, taking concert goers on a well-defined path of self-discovery
and bliss. Her writing infuses her own transparent journey with others' experiences to create sustainable lyrics and catchy melodies. The result is a perfect blend of
country, funk, blues, and rock because with Kirstie, there are no boundaries. There's only the process of "letting go" and letting the song tell you what it wants to be. 
​